Caretaker Finance Minister Chairs Meeting at FBR Headquarters to Deliberate Measures to Digitize National Economy
|
15-Sep-2023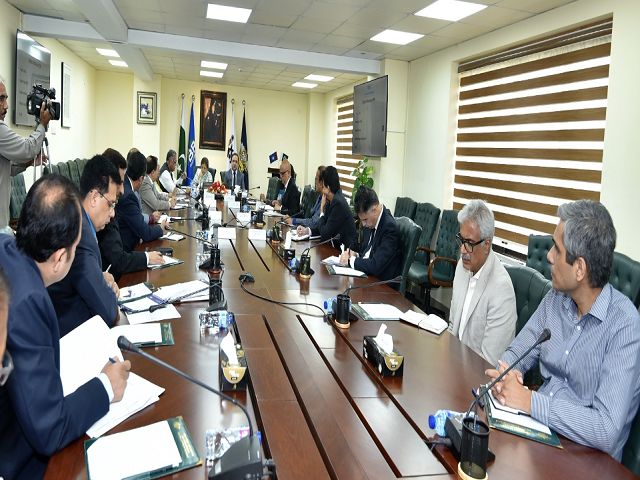 Caretaker Federal Minister for Finance, Revenue, Economic Affairs And Privatization Ms. Shamshad Akhtar visited Federal Board of Revenue Headquarters today and chaired a meeting to deliberate measures to automate FBR's operations and to further enhance tax-to-GDP ratio. Caretaker Federal Minister for IT & Telecommunications Dr. Umar Saif was present in the meeting which was also attended by Chairman FBR Malik Amjed Zubair Tiwana, Members of the Board and senior officials from Ministry of Finance, IT Division and Revenue Division.
Chairman FBR briefed the Minister about measures being taken to automate and strengthen the revenue collection mechanism of FBR.
During the meeting, the caretaker Finance Minister emphasised on utilising modern technology to digitise the national economy to maximise revenue collection. The Minister said that enhancing tax collection through technology and increasing tax-to-GDP ratio is top most priority of the caretaker Government. She asked FBR to work on war footing to address the issue of tax gap and use all available resources for this goal. The Minister for IT deliberated upon the availability of data with provincial and other state owned enterprises. It was decided that FBR will immediately obtain available data from other entities and leverage it to identify tax gaps and focus on potential taxpayers, who are still evading the tax net. It was decided that FBR and Ministry of IT will cooperate and make all out efforts to digitize national data and expand the tax net.